Oanda Forex Trading in the Philippines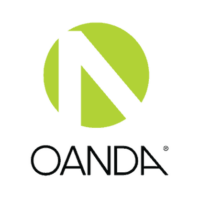 Demo Account
User-friendly platform
Tutorials for beginners
Details
| | |
| --- | --- |
| Broker | |
| Website URL | |
| Free Demo Account | |
| US Traders Allowed | |
| Mobile Trading | |
| Tablet Trading | |
| Overall Score | |
Pros
Easy account openings
Annual financial statement available for public
Negative balance protection for European Union clients
Cons
Trade with Forex and some CFDs.
No negative balance protection for non-EU clients
Monthly inactivity fee
Cryptocurrency has become a widely accepted means of financial transactions. And Oanda is one of the few trade agencies that are allowed to capitalize from this new sector due to regulatory reasons. Oanda is an American based forex broker, which was founded in 1996. It was awarded the 2nd best forex broker in the US in the year of 2020.
Now, let us go through a detailed analysis of the offerings of Oanda and find out the pros and cons of trading with it. We will do a deep dive into all the ins and outs of this organization and help you answer the question, "Should you use this platform?" So, let's get right to it!
What Exactly is Oanda?
Oanda is a forex broker founded by Dr Olsen and Dr Stumm in 1996. It offers trade with Forex and CFD. It is monitored and regulated by multiple top-class financial authorities like the UK's Financial Conduct Authority (FCA). It is highly recommended for those who want a user-friendly trade platform. This is because Oanda is said to be a great trading platform that comes with advanced research tools.
Oanda Accounts
Oanda allows traders to create accounts from all over the world, including the US and the Philippines. This is why it is one of the few forex brokers available in the US.
Account Opening
Opening a new account in Oanda is a straightforward process. It starts with filling in a form with all the necessary information like your personal information, contact details, and so on. Then you must complete an assessment test. This is a primary test that is made to check your basic knowledge about trade platforms and other trade terms.
After completing the test, you will be redirected to the verification tab. Here, you will need to provide your ID/Passport for identity verification and utility bill/bank statement in order to verify your residency.
This whole process can be finished within 10 minutes. However, the account approval may take several days.
Account Types
Oanda offers two types of accounts, namely Standard accounts and Premium accounts. These accounts come with their set of functions and costs. They are equipped with a product catalogue of Oanda spread and CFD offerings. You will also find Oanda demo accounts. Oanda login is completely secure for all of its accounts.
Difference between Standard accounts and Premium accounts
One of the key differences between standard and premium accounts is the unlimited free wire transfers, which is only offered in the premium account. Although the standard account comes with no minimum deposit requirements, it seems that the premium account offers a lot of features that traders look out for.
Here is a side by side comparison of the features in standard accounts and premium accounts:
| | | |
| --- | --- | --- |
| Category | Standard Account | Premium Account |
| Minimum Deposit | $0 | $20000 |
| Dedicated Relationship Manager | No | Yes |
| Unlimited Free Wire Transfer | No | Yes |
| Priority Service Queries | No | Yes |
| MT4 Update Frequency | Every 20 Minutes | Every 5 Minutes |
Demo Accounts
Oanda demo account allows you to explore and experiment with all of its functions and platforms. This gives traders who are beginners the opportunity to understand how trade platforms work and master their skills in trading.
Trade Instruments and Offerings
Oanda trading lets you trade with only Forex and CFD.
In Forex trade, you can have access to 55 exchange pairs and 5 major exchange pairs. You will have a table with live updates on the forex pairs. Oanda forex trading hour is similar to the global financial market. So, you will not get any extended business hours in Forex trade.
In CFD trade, you will be able to trade with commodity, bond, indices, and precious metals. But some popular CFDs like futures are not allowed here.
Though not many CFD offerings are available here, you have some good opportunities with the ones that are. This is because Oanda Commodity CFD lets you trade with the world's most popular commodities with a tight variable spread. However, Commodity trades are very risky because it is very volatile when it comes to economic changes. According to this provider, 76.8% of CFD traders lose their money.
Review of Oanda
1- Platform Usability
Oanda has a great website with a user-friendly and easy-to-use interface. Its trading platforms are the famous MetaTrader4, OANDA API, and their flagship fxtrade. Oanda trading platforms are equipped with a great range of tools to give you an easy yet powerful trading experience.
If you've been in the trading game for some time, you may know how popular and useful the MetaTrader4 platform is for Forex trading. It has automated trading capabilities. Oanda has made this platform more quick and customizable using its tools. Oanda tools for MetaTrader4 features 50 built-in indicators with MetaTrader4 order book Indicator. Moreover, its latency has been significantly reduced using VPS Provider.
OANDA API, on the other hand, is a trade suite developed by its very own team. It is equipped with Algorithmic trading, developed proprietary trading models, and comprehensive developer resources. These allow you to stream real time rates with fast execution. The developer portal provides you extensive resources, documentation, and code samples to help you in trading.
Oanda fxtrade is its primary user interface. It is well designed to give clients access to necessary tools like complex order types, account analytics, proprietary, and advanced chartings. You can set up your stop loss limits in fxtrade.
Oanda tools include Oanda converter, Oanda rate, Oanda historical exchange rates, etc.
Besides that, Oanda rates are trusted currency rates used by auditing firms, corporations, and other financial institutions since 1995. Basically, it is one type of Oanda currency.
Oanda converter is a currency converter that allows you to calculate your current currency in another country's currency.
Oanda historical exchange rate is a record of exchange rates in the past 25 years. It is a very useful tool for audits and tax corporations as it gives detailed information of all currencies in the past 25 years.
2- Cost
There is no cost of opening a standard account. But the cost of opening a premium account will be $20,000.
Oanda charges a monthly inactivity fee. It also charges fees for deposits, withdrawals, and bank wire transfers.
This is a drawback to this corporation because there are other global forex brokers that do not charge any fees.
3- Deposit and Withdrawal
Deposits and withdrawals are not completely free in Oanda. It charges fees based on your country. For example, in the US, deposits and withdrawals are free of costs.
Oanda deposits can be done using credit/debit cards. Bank wire, electronic bank transfers, and PayPal are also available. Third party transactions are not accepted, though. Above all, information of the money sender account and trade account must match to make the transaction successful.
Oanda withdrawals are a little complicated. You must withdraw money using the same method you deposited it. You will also have to make sure that your trade account has enough money for margin calls after withdrawal.
4- Security
Oanda is under the regulation of Australian Security and Investments Commission(ASIC), the UK's Financial Conduct Authority (number 542574), etc.. – all top-tier authorities in the financial field. So, you can be certain about the security of your investments in Oanda. However, it is not listed in the stock exchange market, nor does it have a bank license.
On the other hand, it keeps transparency of the trade and publishes annual financial statement reports for the public. European Union Clients will have negative balance protection and all clients will have investor protection.
Moreover, it keeps long track records of its client and itself for an extra layer of security and proof.
5- Customer Support
Oanda has a great customer service management that can be accessed through multiple channels. It offers email, live chat, and phone support.
Email service is active 24/7. But the other services aren't always accessible. Live chat and phone support have limited capacity, but they are very helpful and reliable when you access them. The representatives are very generous and helpful, and with their knowledge, they will help you all the way to solve your problems.
In the website, a FAQ service is available with records of previously asked questions and answers. The website also features a library of video tutorials and archives to help beginners master Forex and CFD trade.
FAQ
What is Oanda?
Oanda is an online Forex broker headquartered in America. It offers its service worldwide including the US. It was ranked 2nd forex broker in the US.
How to trade with Oanda?
First, you must create a trade account. The standard accounts do not cost any money, but the premium account costs $20000. After opening an account, you have to deposit money in your account, select your desired trade platform, and start trading products.
Is Oanda legit?
Yes, Financial Conduct Authority of the UK and other authorities are responsible for its regulations.
Can you trade at Oanda from the Philippines?
Yes. Oanda allows traders from the Philippines.
Does Oanda offer a demo account?
Yes, it does.
How to withdraw from Oanda?
Oanda withdrawals are a little complicated. Withdrawal and deposit must be done in the same method. You have to keep enough money in your trade account for margin calls after withdrawals as well.
Final Verdict
Oanda is a great place for forex trade. It is one of the few forex brokers available in the US. It has a user-friendly website with powerful trading tools. Its tutorials are very helpful for beginners. But it comes with a monthly inactivity fee and other premium fees. Aside from that, Oanda is a suitable place for forex and CFD trading. We, therefore, recommend that you give it a shot!
Visit Broker